Lakshadweep Islands is the smallest Union Territory of India, covering just 32sq.km. The 36 islands, islets and atolls and the waters in between together take 4,200sq.km of space. Kavaratti is the administrative capital of the union territory. 'Lakshadweep' means a thousand islands, and it is located about 220km from Kerala's Malabar Coast. Most of the natives are followers of Islam, with a smattering of Hindus and Christians. Coconut cultivation, fishing and coir making are the major occupations of the island people.

Those who like water sports and adventure activities will have a great time here. Everything from sea swimming to deep sea fishing is possible. Out of 36 islands, only 10 are inhabited. Many islands can only be visited during the day to explore their flora and fauna. The Pitti island is completely converted into a bird sanctuary. Terns are found in plenty there. So are turtles. The islands of Lakshadweep are rich in wildlife and eco-tourism is fast catching up. Bird watching and turtle walking are something you can do as a pastime here.

In the islands tourists can opt for adventure sports and water sports. You can also go for boating, kayaking and deep sea fishing. Water scooters and jet skis are available on rent. In boating, there are pedal boats, kayaks and glass-bottom ones you can take. On a boat ride you can view small corals under the shallow blue waters, fish that swim close to your boat, and many birds, too. There are agencies that offer equipment and crew on hire. A walk around the villages is refreshing and you can meet the locals and interact with them.
Lakshadweep Samudram: Ship Schedule is not available as mv Kavaratti ship is going for dry dock maintenance. We are expecting the sailing to start by April 2018 and ship schedule will be published by 1st week of March 2018.
*Dates are published by SPORTS - Lakshadweep Administration
LAKSHADWEEP ISLAND STAY PACKAGES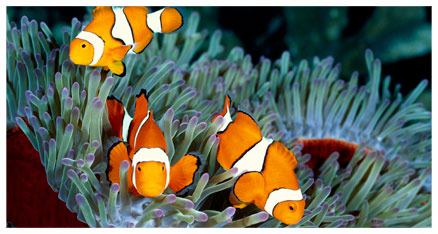 KADMAT ISLAND RESORT - Rs.18,500 per person for 2 nights/3 days including Food, AC Deluxe Room and Speed Boat Transfer - Booking Now
BANGARAM ISLAND RESORT - Rs.20,675 per person for 2 nights/3 days including Food, AC Deluxe Room and Speed Boat Transfer - Booking Now
LIST OF TOURIST PASSENGER SHIPS TO LAKSAHDWEEP ISLANDS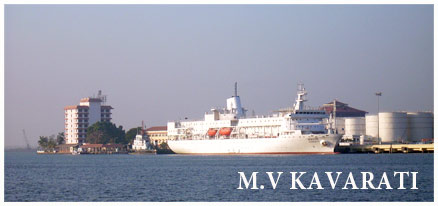 MV Kavaratti | Lakshadweep Sea | Arabian Sea | MV Tipu Sultan
MV Bharat Seema | MV Amindivi
For diving options, there is a PADI-certified Dive school where you can master diving under experienced instructors. You can also hire a boat and crew to go diving on your own. You will be enthralled at the richness of submerged ridges, wreck sites and banks. Many tourists return each year just to experience the flora and fauna underwater, here in Lakshadweep. More about scuba diving packages...
Facts About Lakshadweep Islands
Location: 8° and 12° North Latitude and 71° and 74° East Longitude. It is 220km to 440km off the Malabar Coast in Kerala.

Climate: Tropical. 27° C - 32° C

Population:  As per 2001, it is 60595.

Ethnicity:  Muslims – 95%. Rest are mix of Christians and Hindus.

Languages: Malayalam & Mahl.

Cuisine: Vegetarian and Non vegetarian food, with lots of spice, coconut and curry. Fish and seafood are available in variety of forms in the islands' hotels and restaurants. Best time to visit: Agatti and Bangaram islands may be visited throughout the year. Ship-based tours are conducted undertook between October and May.

How to get there: Four government-operated ships run between Kochi and Lakshadweep – M.V Kavaratti, M.V. Tipusultan, M.V. Aminidivi and M.V. Minicoy. Air India operates flight from Kochi to Agatti Island. It takes one and a half hour to reach Lakshadweep by flight.

Accommodation: Is arranged by SPORTS, after the day excursions on various islands, you have to return to your ship for the night. Otherwise, you can stay in tourist huts on the islands.

Things to do: Water sports and adventure activities are most common in the islands. You can go Scuba diving, snorkelling, boating, kayaking, and deep sea fishing. There are many museums, marine national parks and other tourist sites to see.

Things not to do: Picking up Corals is a punishable crime. Consumption of alcoholic beverages is prohibited in all islands except Bangaram Islands.
INTERNATIONAL CRUISE PACKAGES - 2017/18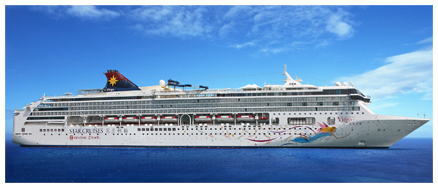 Disney Cruise | Carnival Cruises | Celebrity Cruises
Royal Caribbean Line | Silversea Cruises | Seabourn Cruise Line
Regent Seven Seas Cruises