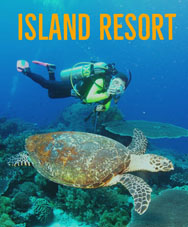 SAMUDRAM PACKAGE

Rs. 26,250/person for 4 Nights/5 Days.
Cruise starts from Cochin, Kerala
Visit Kavaratti, Kalpeni and Minicoy Islands.
First class AC cabin accommodation.
All 3 time meals [breakfast lunch and dinner] morning and evening tea or coffee.
Water sports: Kayaking Snorkeling and Glass bottom boat ride.
Entry permit and heritage fee.
All Government taxes included
Our personal assistance on the ship and Island

INTERNATIONAL CRUISE SHIP

CRUISE

SHIP MALDIVES

Louis Cruises India has chosen Kochi, in south India, as their home port. A cruise from Cochin to Maldives is right here! Kochi has already been witness to many yachting events and has been a stopover for many cruise liners from all over the world.

The Louis cruise ship MV Aquamarine can accommodate 1,200 people. You can experience world-class dining and entertainment. The service, too, is absolutely non-interfering. You can have Indian and continental meals. Onboard bars will give you a chance to taste spirits from all around the globe. You can enjoy activities such as swimming, shopping at the duty-free shop and angling.

Maldives is the pearl in the Arabian Sea. It comprises 26 coral atolls and is part of an underwater mountain range that includes the Lakshadweep Islands and the Chagos Islands.

Maldives is a world-renowned tourist destination. Snorkeling, sea swimming, boating and Scuba diving are some of the activities that'll thrill you. On the Louis cruise ship, be assured of a rapturous cruise holiday. Take your family out for a fabulous fun time. Do not miss any of the adventurous activities or the shore excursions.

Agatti Island

The gateway to Lakshadweep Islands. Enjoy boating, fishing and scuba diving, here. Let the serene beaches and the natural environs enchant you. Go sailing and deep sea fishing hiring crew from the resort.





Bangaram Island

Private Island paradise for you. Go Scuba Diving in the nearby islands and reefs. Wake up to bird calls and sink yourself in the calm surroundings.