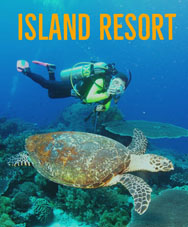 SAMUDRAM PACKAGE

Rs. 26,250/person for 4 Nights/5 Days.
Cruise starts from Cochin, Kerala
Visit Kavaratti, Kalpeni and Minicoy Islands.
First class AC cabin accommodation.
All 3 time meals [breakfast lunch and dinner] morning and evening tea or coffee.
Water sports: Kayaking Snorkeling and Glass bottom boat ride.
Entry permit and heritage fee.
All Government taxes included
Our personal assistance on the ship and Island

INTERNATIONAL CRUISE SHIP

LAKSHADWEEP SEA

SHIP

The ship 'Lakshadweep Sea' takes visitors to Kadmat Island on the Marine Wealth Awareness Package. Day excursions to Kavaratti, Kalpeni and Minicoy are also included. On this six-day tour, lunch and snacks are served on the shore. After the day's activities guests spend the night on the ship.

You won't be left without anything to do on the islands. Cultural programmes, shore excursions and water sports adventure are plenty. On the day tour, passengers of the ship can go boating, diving and reef snorkelling. The lighthouse and Tuna canning factory on the Minicoy Island as well as coconut grove visits are attractive. To the north are the islets of Tilakkam, Pitti and Cheriyam.
Lakshadweep Packages | Samudram Package | Marine Wealth Awareness Programme


Agatti Island

The gateway to Lakshadweep Islands. Enjoy boating, fishing and scuba diving, here. Let the serene beaches and the natural environs enchant you. Go sailing and deep sea fishing hiring crew from the resort.





Bangaram Island

Private Island paradise for you. Go Scuba Diving in the nearby islands and reefs. Wake up to bird calls and sink yourself in the calm surroundings.