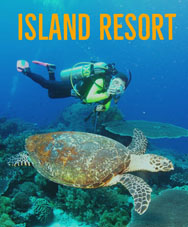 SAMUDRAM PACKAGE

Rs. 26,250/person for 4 Nights/5 Days.
Cruise starts from Cochin, Kerala
Visit Kavaratti, Kalpeni and Minicoy Islands.
First class AC cabin accommodation.
All 3 time meals [breakfast lunch and dinner] morning and evening tea or coffee.
Water sports: Kayaking Snorkeling and Glass bottom boat ride.
Entry permit and heritage fee.
All Government taxes included
Our personal assistance on the ship and Island

INTERNATIONAL CRUISE SHIP

MV AMINDIVI

LAKSHADWEEP SHIP

Being the first all-weather ship to Lakshadweep Islands, mv Amindivi was introduced in 1974. Tourists can get off the ship on the islands and go on shore excursions and day tours.

The SPORTS authority operates restaurants and tourist homes on the islands that tourists visit.
Lakshadweep Packages | Samudram Package | Marine Wealth Awareness Programme


Agatti Island

The gateway to Lakshadweep Islands. Enjoy boating, fishing and scuba diving, here. Let the serene beaches and the natural environs enchant you. Go sailing and deep sea fishing hiring crew from the resort.





Bangaram Island

Private Island paradise for you. Go Scuba Diving in the nearby islands and reefs. Wake up to bird calls and sink yourself in the calm surroundings.